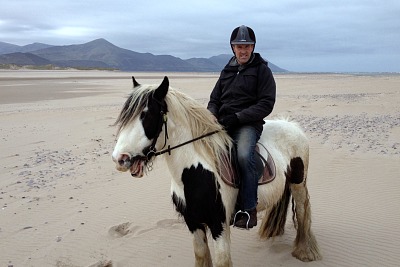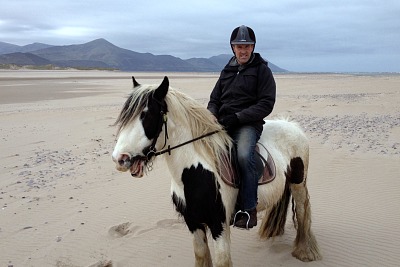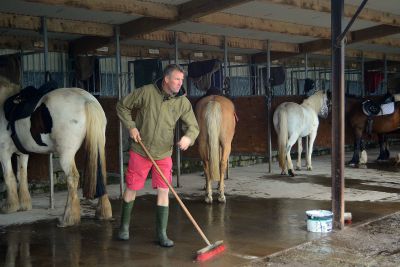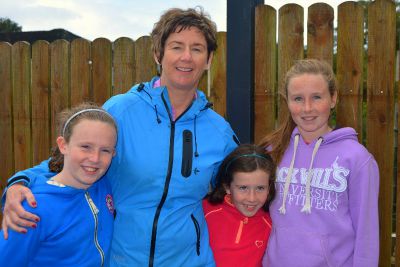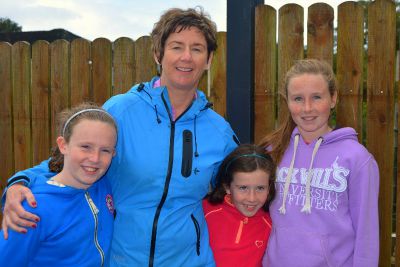 Welcome To Rossbeigh Beach Riding Centre.
Rossbeigh Beach Riding Centre is a family run business by Gerard and Niamh Burke. It is located on the world-renowned Ring of Kerry and has established a reputation in recent years as "a trekker's paradise". The Centre has been up and running since the Summer of 2000.
Thirty minutes from Killarney town, Rossbeigh Beach Riding Centre is situated within a stone's throw of Rossbeigh Beach which is six miles long. Riding on Rossbeigh, close to the water's edge, is an experience riders of all levels will never forget. To add to the magic the Dingle and Iveragh Mountains form a beautiful backdrop to Rossbeigh Beach, creating the ultimate scenery to go with the ultimate riding experience. Rossbeigh Beach Riding Centre provides horses and ponies for people of all ages (over 10) and caters for novice riders, first-timers and experienced riders. All of the treks go to the beach. Trekking along miles of country road or through the mountains are also enjoyable experiences, which will never be forgotten.
The centre is approved by the Association of Irish Riding Establishments (AIRE) which promotes the sport of amateur horse riding. AIRE represents, develops and encourages the observance of the highest standards of quality and service in the management and operation of horse riding establishments.
Bookings – To avoid disappointment please call or textr 48 hours prior to arrival, call 087 2379110 or email gburketreks@gmail.com        Sat Nav coodinates: 52.056239, -9.956115 Eircode: V93 KT32
To see other local attractions visit www.glenbeigh.ie