Horseback riding on the beach
One Hour & Two Hour Treks
Due to Covid19 all bookings must be made in Advance by phone or text message to: 087 2379 110
One Hour Trek. €35.00
Suitable for all levels of rider from novice to experienced, this trek will go at a slow pace (walk and trot only). It is a gentle trail ride where you can take in great views of The Ring of Kerry, Dingle Mountains and the Castlemaine Harbour. 
Two Hour Trek. €60.00
A trek never to be forgotten! We leave our yard and head for Curra Mountain taking in the world renowned Horseshoe Valley. We then head down to Rossbeigh beach with spectacular views of the Dingle Peninsula, Castlemaine Harbour and Rossbeigh beach. The second hour of the trek is spent on Rossbeigh beach. Riders will walk, trot and canter depending on individual rider's experience. Rossbeigh beach provides us with miles of sandy beach to canter along.
Price Includes VAT. Hats and Boots are provided. Please give an honest opinion of riding ability. If you are nervous or have any issue that will affect your riding ability please bring this to the attention of staff immediately. Sat Nav coodinates: 52.056239, -9.956115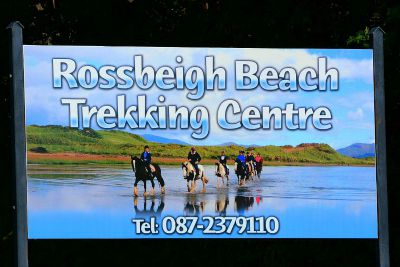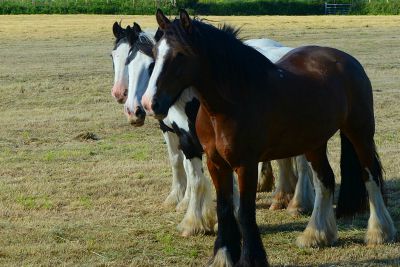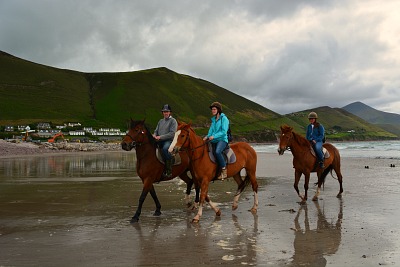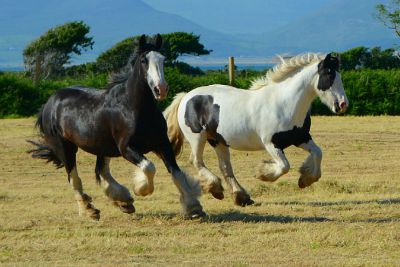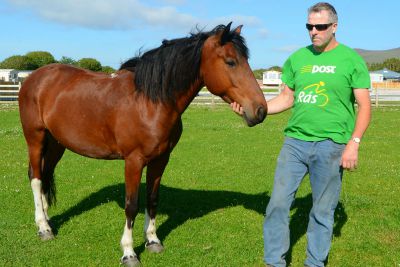 Super Saver Trekking Rates For 2021 Season!
One hour Trek
For All Level Riders
Tour Rossbeigh Beach
4 Miles Long
Walk & Trot Only
Two hour Trek
For All Level Riders 
Mountain and Beach Trek
8 Miles Long
Walk, Trot and Canter (based on rider ability)